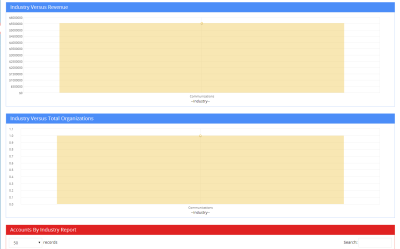 Inbound and outbound call center capabilities - all in one place
Voicent Live's flexibility gives you the specific mix of inbound and outbound capabilities your call center needs. Respond dynamically to your customers through the channel they prefer and create a truly personal customer experience all the while making the most efficient use of your agents' time.
Voicent Live's customization options enable you to create the call center you want. Need to emphasize inbound calls? Automatically prioritize inbound calls while shifting agents to inbound queues or outbound queues as your call traffic dictates. Want to run a "press one to transfer" campaign while still allowing your agents to make and take other calls? Voicent Live can handle the details for you, pacing dialing and distributing incoming calls to ensure that all of your agents are being used to maximum potential.
Smart technology for smarter, more efficient agents
With Voicent Live you can make the most of your agents while automating regulatory compliance on dropped and abandoned call rates. Let Voicent Live automatically pace outbound calls while choosing the best of your agents to handle incoming and outbound campaign overflow. The result will be greater regulatory compliance and greater sales performance.
With the included ability to automatically display different scripts for different types of customers, you can expand the call-handling capabilities of your agents. With the ability to automatically pace outbound call volume and manage inbound call volume with precise Automatic Call Distribution (ACD) plans, you can maximize agent availability even under rapidly fluctuating call volumes.
And with Voicent Live's agent monitoring and Whisper Coach capabilities, your agents can be quickly trained and guided to achieve peak sales performance.
Stay on top of business
With Voicent Live's Dashboard your agents can schedule and keep track of call-backs as needed, making sure customers are never lost in the shuffle between inbound and outbound call priority. Managers can easily create custom to-do lists for agents that automatically pop-up when the agents log in, ensuring that important tasks are prioritized and completed.