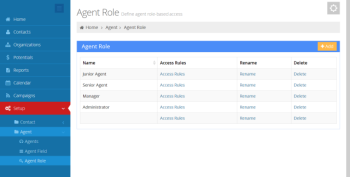 Easy to set up
Voicent Live makes it extraordinarily easy to get the benefits of today's advanced, IP-based call centers, such as elimination of costly telephony hardware acquisition and maintenance, automated call handling and CRM integration, capabilities for remote or centrally-located agents, and much more.
Give your customers the best phone experience possible
Voicent Live includes every sophisticated business phone feature you can imagine. Couple that with its intuitive, easy-to-use customization design tools, and Voicent Live clearly delivers more than an excellent call center. It delivers call center capabilities that will help your business stand out with extraordinary efficiency, simplicity and integration with existing software and business processes.
Voicent Live's remarkable scalability makes it a great solution for any business--from the largest, high-volume, global call center, to the inbound call center needs of the smallest entrepreneurial start-up.